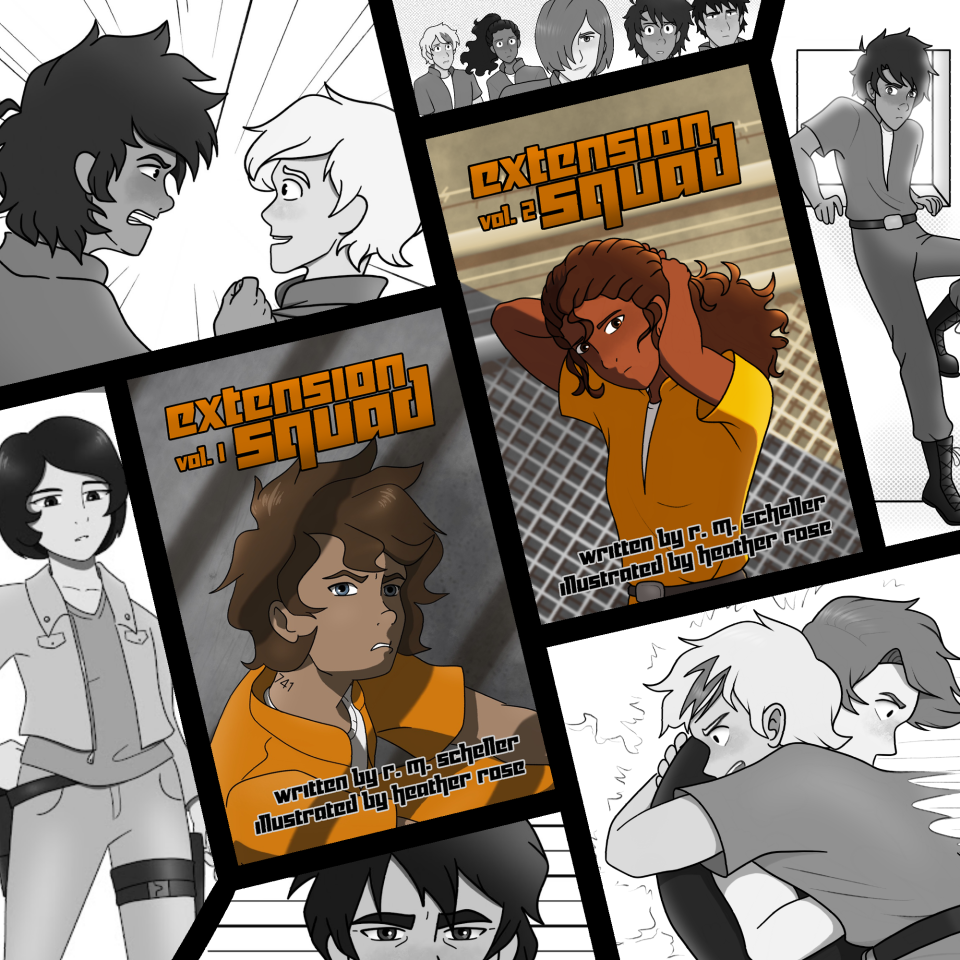 If anyone else did the things they do, they'd be called heroes. But not the Extension prisoners. They've got blood on their hands.
The law is simple: a life for a life, no matter the circumstances. But society still has a use for killers. By doing the grunt work for the heroes, they can save up more time to live. It's a vicious world of prisoners scrambling against each other, doing anything for another day to survive.
Austin's life was never supposed to turn out that way. He was a hero in training, supposed to help people on the right side of the law. But when he finds himself thrown in with the cutthroats after killing in defense of another person, he must learn to navigate this new life while staying true to his ideals.
Extension Squad is an original-English light novel series written by R. M. Scheller and illustrated by Heather Rose.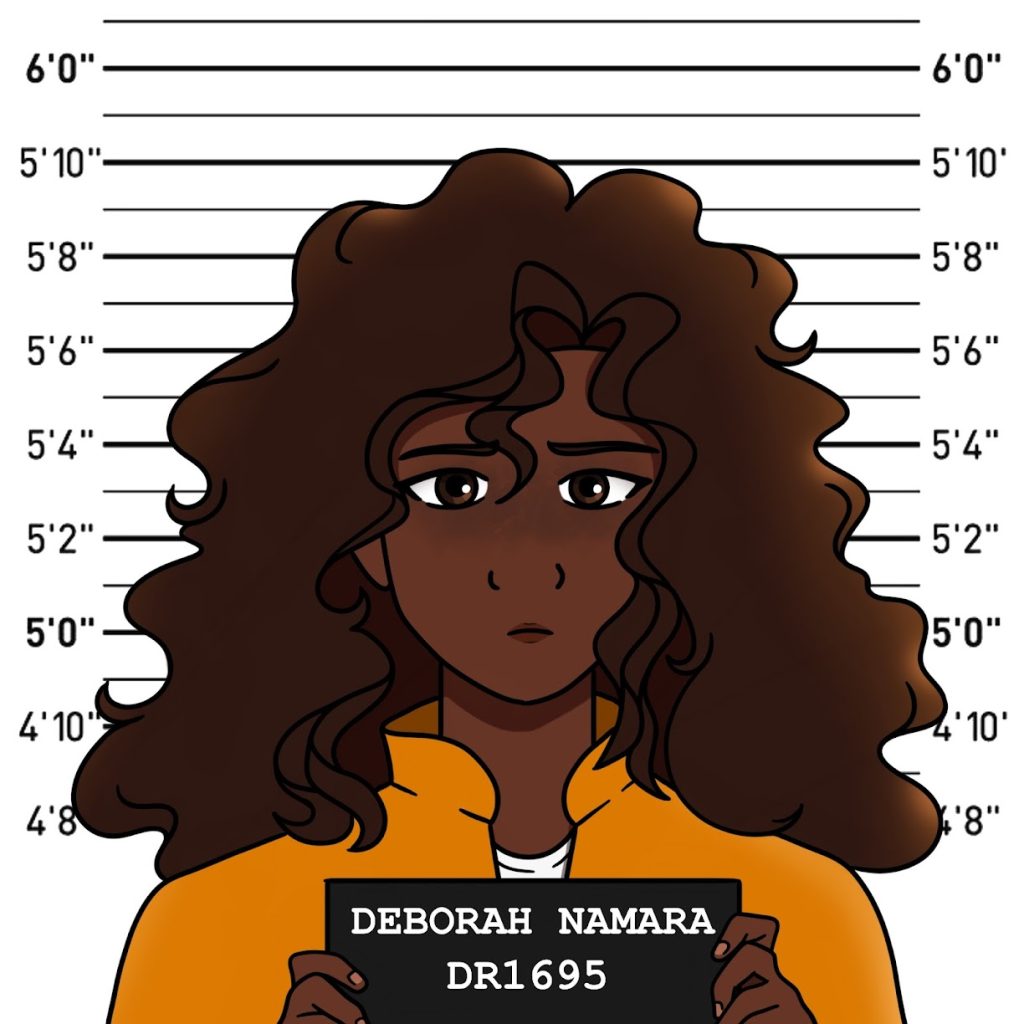 Each volume comes out individually as a print-replica ebook, and paperback collections will be available down the road.
Device note: Many ereaders do not display print-replica ebooks. You can read it on the web with the Kindle Cloud Reader or on the Kindle app. To enjoy the illustrations to the fullest, a larger screen (e.g., a computer or tablet) is recommended.
Content rating: Think of Extension Squad like a TV-14 show. Click here for the full content guide.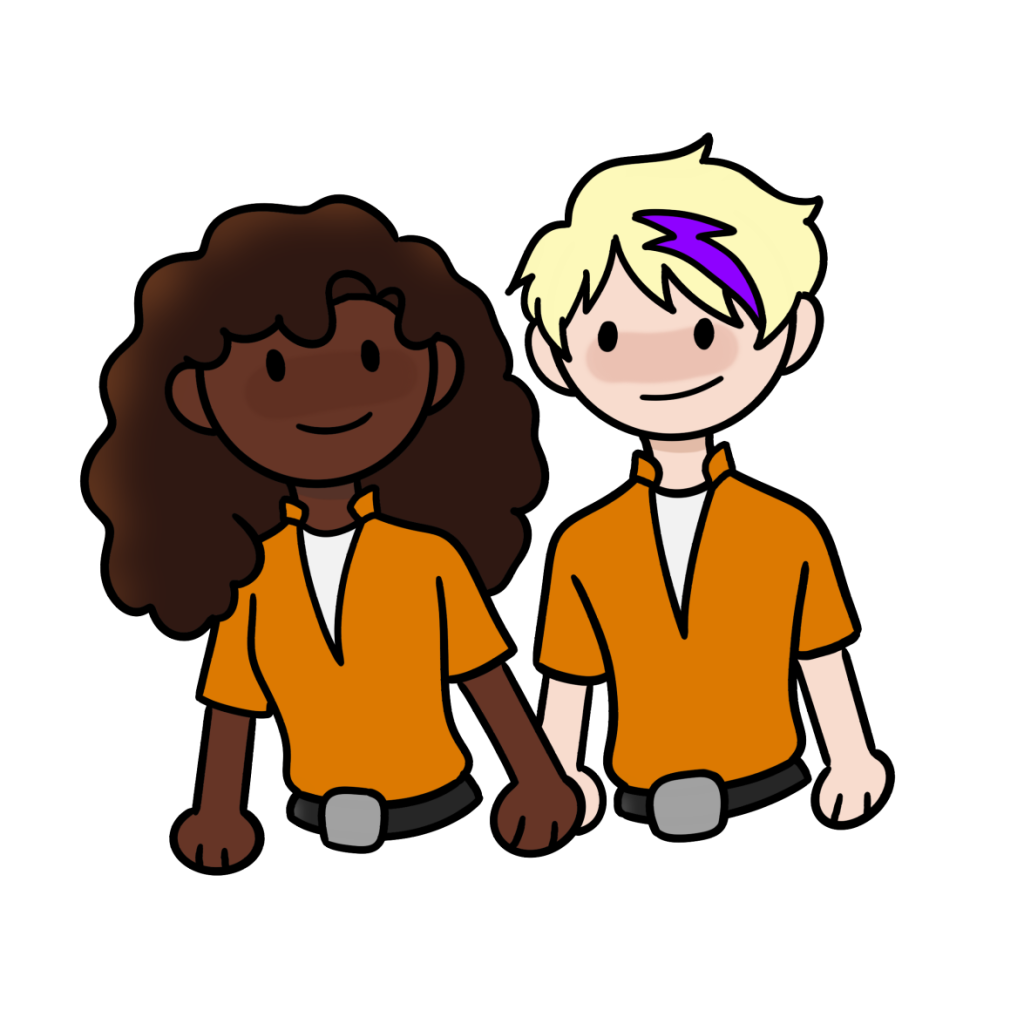 Find official Extension Squad merch on Redbubble!
Want news about the next volume?
The email crew gets the first peek!