Austin calls it honor.
The others call it sulking.
Either way, they're all on death row.
The law is simple: a life for a life, no matter the circumstances. When aspiring hero Austin takes a life in defense of another person, he's thrown in with the cutthroats on death row. Even though they're doomed to die, they're given an extension—by doing the grunt work for the heroes, they can prolong the time until they're killed. But Austin refuses to play that game. If he's going to die sooner or later anyway, he'll do so with his pride intact.
The only question is whether he has the resolve to see it through.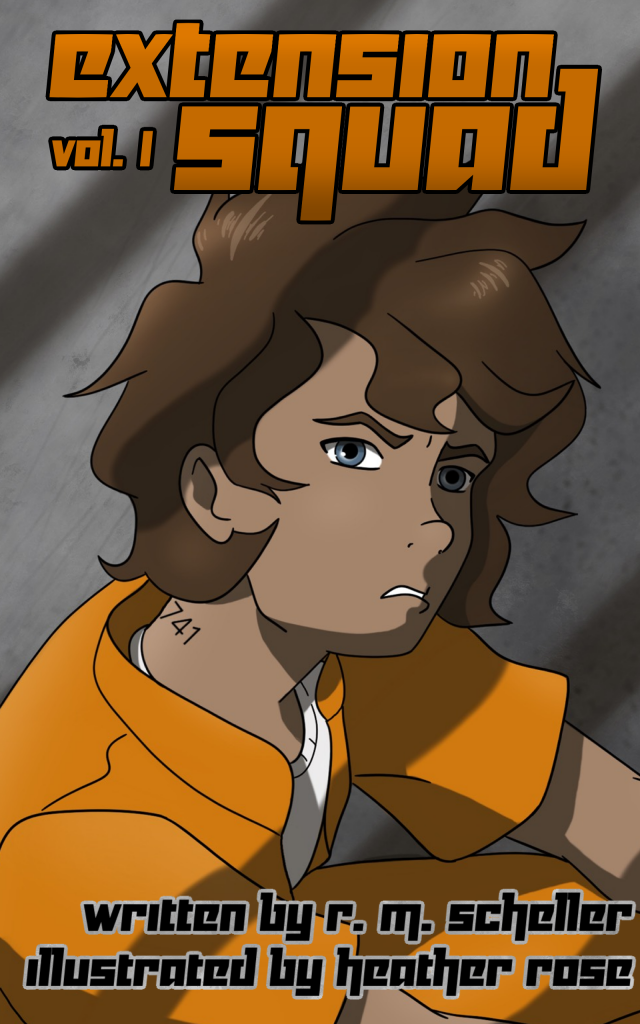 Extension Squad is an original-English light novel series written by R. M. Scheller and illustrated by Heather Rose.
Each volume comes out individually as a fixed-layout ebook. This means that many ereaders may not be able to handle it. I recommend reading it on a larger screen, such as a tablet or computer.
Preorder before September 1 to receive preorder goodies!
Goodies include a printable bookmark bundle, a bonus colored illustration, early playlist access, and more!
To claim your goodies, email a screenshot of your preorder confirmation to rachel@rmscheller.com.
Email subscribers get more sneak peeks!
(Not to mention the email-subscriber-exclusive giveaways.)