Hi! My name is Rachel, and I produce and sell merch for authors!
Each book is unique, and the book's merch should be too. That's why I fund the upfront cost of a character art commission and run pre-orders so authors can get custom, limited-edition merch into their fans' hands at no financial risk.
If you're on this page, you're probably an artist in one of these situations:
A) I've asked you if you want to be on my list of recommended artists and you want more details, or
B) An author reached out to you about a commission and you want to know more about how your work will be used.
Either way, here's a breakdown!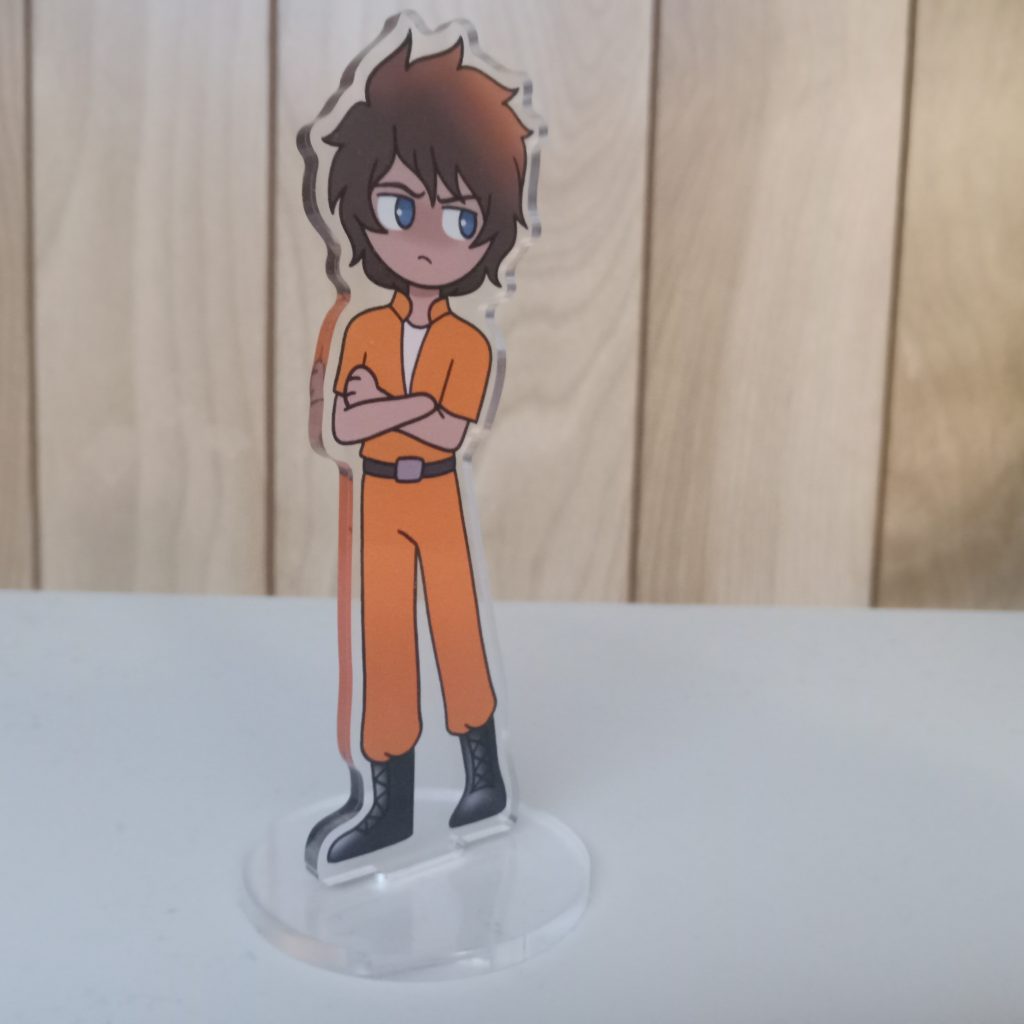 How it works
Commission
The author reaches out to an artist and secures a commission slot
I reach out to the artist to provide payment
I also provide the artist with a product template so they know what file types and dimensions to use
Pre-orders
After the art is complete, the author and I run a limited-edition merch preorder!
Note: since the merch is only pre-ordered after the art is produced, that means I don't know how many imprints there will be at the time the artist is commissioned. Given that, there are two easy ways to handle payment for commercial use rights:

A flat fee, regardless of the number of imprints (example: commission price+50%)
A royalty-based fee, based on the number of units actually sold
But I'm willing to chat about other options too!
Orders
The artist's work is done! Sit back and watch people share pictures of your work.
I'll credit the artist on the sales page, including a link to their website or social media.
Product Examples
These examples are from the manufacturer, Vograce. They're the types of product I'm most likely to sell.