A hands-off way to get limited-edition book merch into your readers' hands at no upfront cost.
Through a pre-order campaign, your readers buy limited-edition merch products of their favorite characters from your book! Perfect for the launch of subsequent books in a series, a book birthday, or another momentous occasion.
Currently, I offer standees, keychains, and stickers. See below for example pictures.
Want to learn more? Email me at rachel@rmscheller.com or DM me on Instagram (@r.m.scheller).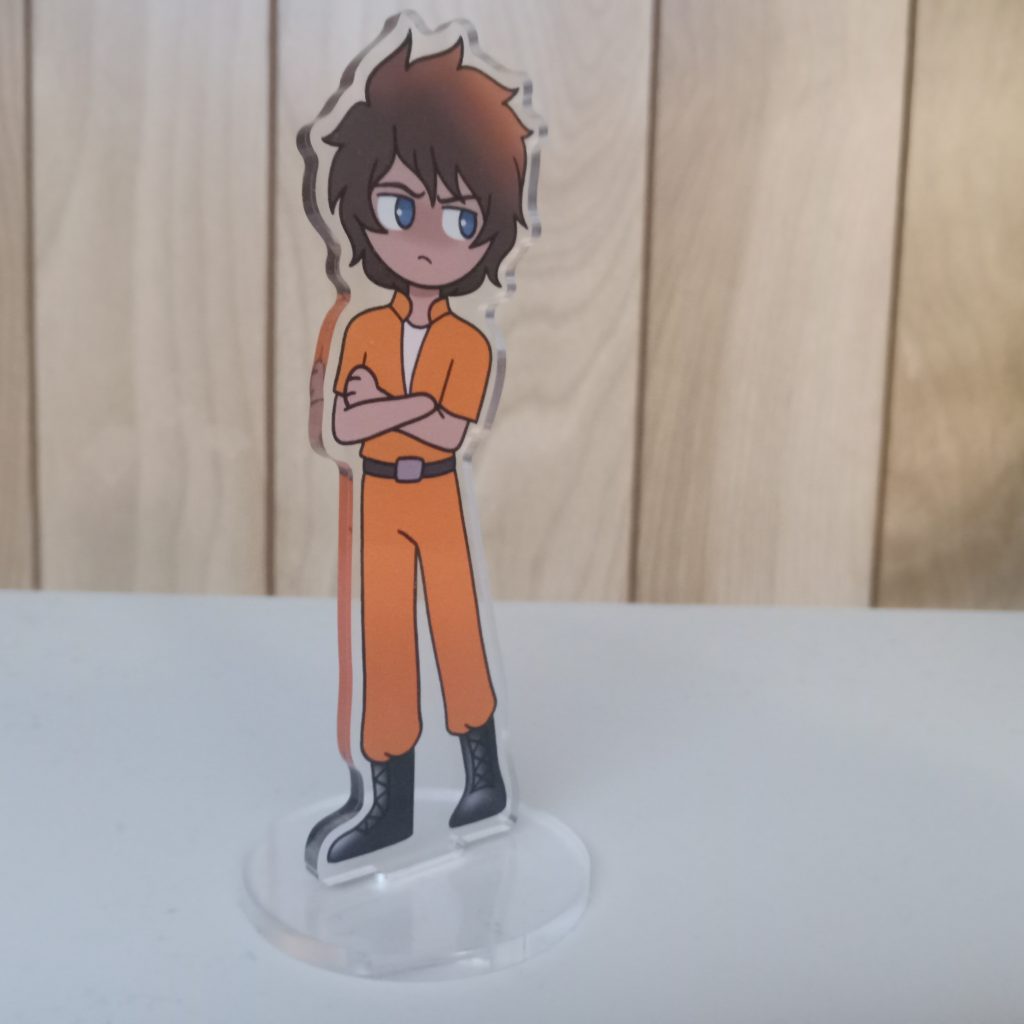 How it works
Commission
You pick an artist, and I cover the cost of a character art commission. You work with the artist so your character looks just like you imagined.
(If you're an artist yourself, or if you own commercial rights for art you've already commissioned, you can use that instead if you'd like.)
Pre-orders
I provide the graphics and templates you need to promote the merch to your audience. I also take the orders and handle all the finances.
All you need to do is share the exciting news about limited-time merch with your fans!
Shipments
You sit back while I take care of bulk orders, packaging, and shipping to your readers.
Profits
After expenses are covered, we split the profits 50/50.
The more units sold, the higher the profit margin per item.
Because of the way bulk pricing works, there are certain "checkpoints" (e.g., 50, 100, 200) that result in a lower price per unit. You have the option of purchasing extra units so you have them on hand for book fairs, signing events, or giveaways. This can be a great way to hit the next checkpoint.
Product Examples
These examples are from the manufacturer, Vograce. You can visit their website to see the full range of product variations; the items that are most efficient to ship to the customers are standees, keychains, and stickers.
Get started
For more info or to dive right in, email me at rachel@rmscheller.com or DM me on Instagram (@r.m.scheller).